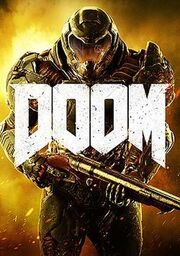 On May 13, 2016, id Software and Bethesda Softworks released Doom for Playstation 4, Xbox One, and Windows after nearly eight years in production. This is the first installment of the Doom franchise since Doom 3 in 2004. Much of Doom'sproduction cycle affected the development of both RAGE and RAGE 2 directly and significantly, with ZeniMax Media halting development on the latter presumably in retaliation for id's slowed work on Doom. Despite Doom's release, the status of RAGE is still unknown, however, especially seeing how John Carmack, one of the lead designers on RAGE, has departed from id.
The good news, however, is that Doom seems to have been quite well-received, despite Bethesda holding review copies until release day. Gadget 360's review praised Doom for its rich story and gameplay elements, along with the engine improvements through the Id Tech 6 engine, an improvement from RAGE's use of Id Tech 5. Many user reviews also praise id's improvements on the game from the poorly received beta released earlier in development. It will be interesting to see how Doom performs and how this will effect the possibility of a RAGE sequel.
Doom can be purchased here and here for anyone interested in checking it out. It looks awesome, and I'll probably buy it myself at some point.
Until next time, guys!
--Nick...The Lone Editor

14:16, May 15, 2016 (UTC)